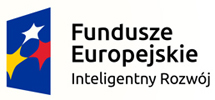 Greinplast sp. z o.o. is implementing the project entitled:
"Investment in the development of a research and development center in the field of construction chemistry"
Intelligent development operational programme
2. Priority axis
Support for the environment and the potential for business R&D and innovation
Measure 2.1:
Support for investment in infrastructure of R&D companies
The development of the research and development center (CBR) includes the construction of a laboratory building with an area of approx. 210 m2, and the purchase of laboratory equipment for conducting R&D works. The result of the project will be expanding the offer with new innovative products, such as:
1. Materials with increased construction and insulation parameters and increased resistance to aging processes.
2. Materials and technologies to protect buildings from overheating and/or to limit heat loss.
3. Thermal - modernization materials and technologies.
4. Insulation materials.
5. Roofing and other materials, characterized by high resistance to degradation factors.
Total value of the project: PLN 5 166 000,00 zł
Amount of eligible project costs: PLN 4 200 000,00 zł
Project co - financing amount: PLN 2 100 000,00 zł